Hi, I'm Robert, for the last 30 years I have made a living as a Signwriter and Boatpainter.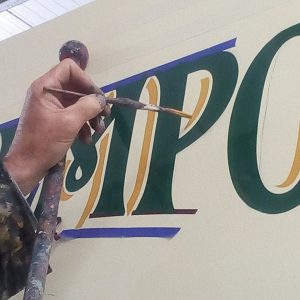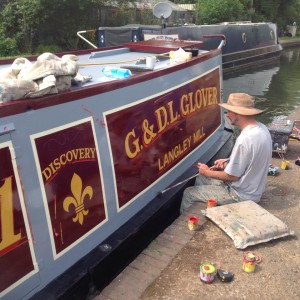 I am able to travel to any part of the country, and regularly do for both sign and boat work.
Prices vary according to preparation needed (the deciding factor in the final finish, areas need to be primed and undercoated before the standard three coats of gloss are applied), and of course the size of the area to be painted.
Speaking from experience, I do consider sanded areas to be an essential safety feature, I value my reputation and happy customers and consider myself conscientious.